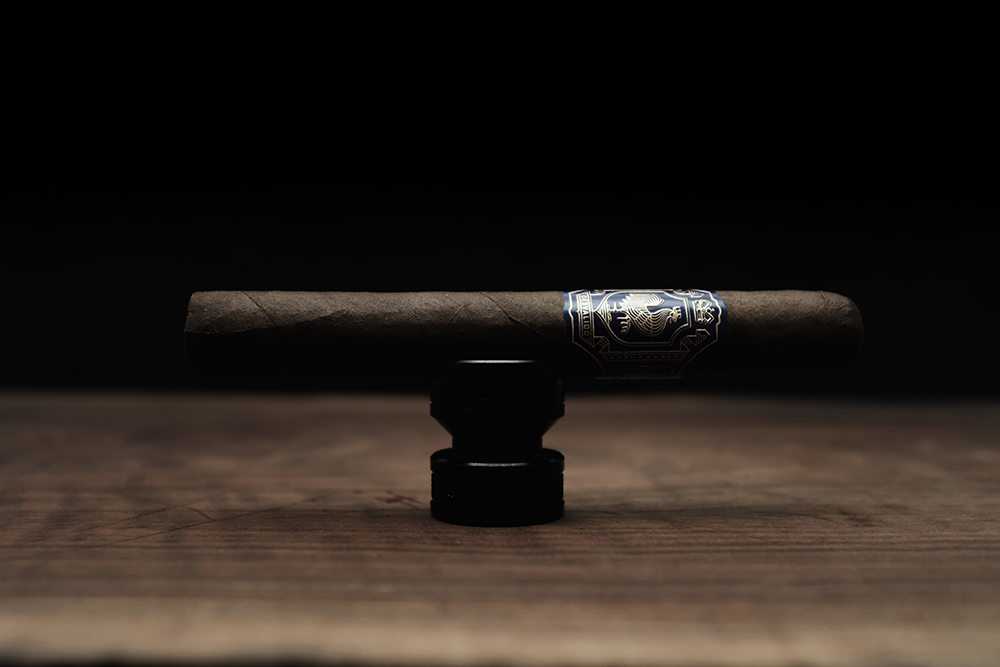 Desvalido
Desvalido... roughly translating to "Those without hope" in Cuban Spanish. Without a doubt, Desvalido is the cigar I've dreamed of making for years but without the right tobacco, time, connections, and dare I say.... hope.
Through time, energy, and relentlessness this cigar became a reality.
STRENGTH
Full
FLAVOR
Full
TASTING NOTES
A malted honey experience enveloped in savory suede & doused with hazelnut coffee at its conclusion. This on creamy clouds of tantalizing floral expressions.
COMPOSITION
Wrapper:
Ecuador / Habano / Rosado Cafe / Oliva Tobacco Co.

Binder:
U.S. / (Undisclosed) / (Undisclosed) / (Undisclosed)

Fillers:
Nicaragua / Jalapa / Cofradía / Oliva Tobacco Co.
Nicaragua / Esteli / La Joya / Oliva Tobacco Co.
U.S. / Connecticut Broadleaf / Lancaster Leaf Tobacco Co.
(Undisclosed) / (Undisclosed) / (Undisclosed)

VITOLAS
All vitolas come in 20 Count Box format.
6 1/2 x 46 "Lonsdale"
5.0 x 50 "Robusto"
6 1/8 x 52 "Toro"
6 3/4 x 54 "Corona Doble"

PACKAGING
Packaged in a Natural Wood Box with Individual Cellophane and Barcoding. All packages include a 69% RH Humidity 10g Boveda humidification pack to ensure proper humidification during transit and storage. This line was available pre August 8th. 2016 FDA cutoff.
All Desvalido Cigars are Manufactured by Nicaragua America Cigars, S.A. (NACSA) in Esteli, Nicaragua. The production manager in charge is Raul Disla.